"GunBroker Escrow" means GunTab


One of GunBroker's "Payment Method" options is "Escrow".  You should select this option when you want to use GunTab.  Realistically, GunBroker should change the option to "GunTab", because GunTab is the only firearm-friendly escrow service.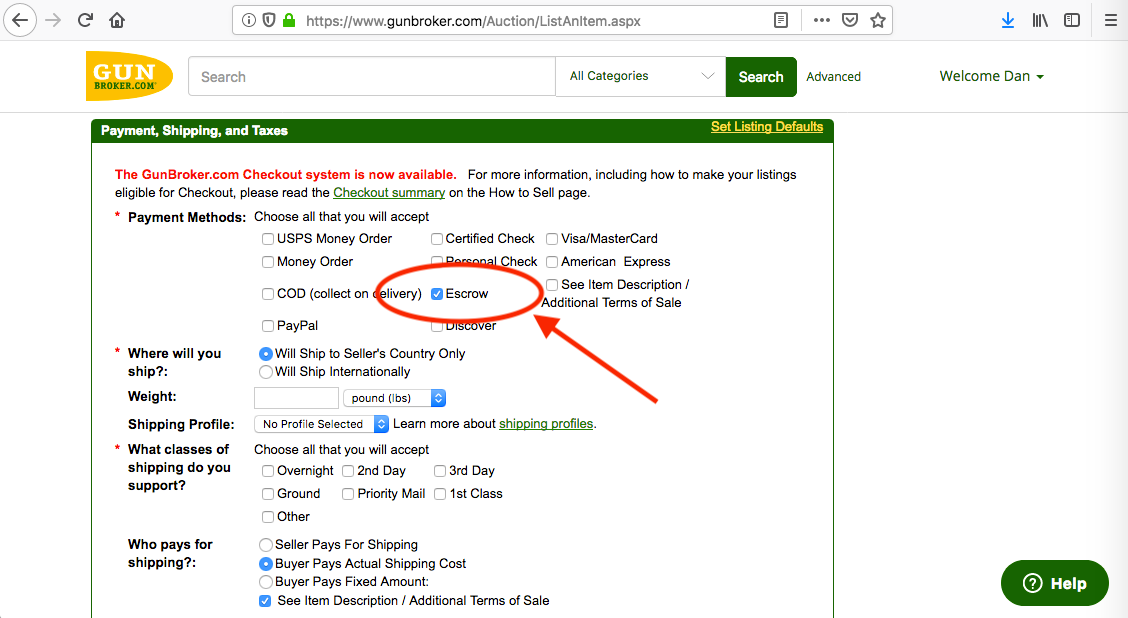 GunBroker's support article on "Using an Online Escrow Service" even says: "Many escrow services will not handle firearm transactions."  In fact, at this point there is only one that will handle firearm transactions.  It's GunTab.
Historically, GunBroker listed 2 escrow options in that article:
Both services are now defunct.  (However, visit tradiator.com and you will see it suggests using GunTab.)  Only GunTab has stood the test of time, having been operating since 2015.
GunBroker has not added GunTab to their article about escrow.  That's probably because GunBroker is trying to drive users to its own payment service to earn extra revenue.  Regardless, there are 2 things you need to know:
When you are using GunBroker, "Escrow" means GunTab.
GunTab offers the only safe payments for online guns and ammo (because the GunBroker Buyer's Protection Program is insufficient and unpredictable).