After you sell ammunition online, you usually need to ship it to the buyer. Unfortunately, shipping ammo is more complicated than your ordinary shipment.  For example, ammunition is considered "dangerous goods" and is specially handled by carriers.  There are several factors you must consider:
Federal and state law
Carrier policy
Receiving licensee policy (if applicable)
Below, we'll look at everything you need to do in order to legally ship ammunition.  At the end we give you a checklist you can follow for your next shipment.
Is an FFL required to receive an ammo shipment?
An FFL is a "Federal Firearms License" holder.  An FFL might be a gun store, pawn shop, gunsmith, or even just a hobbyist who got federally licensed.  It is generally required that an FFL receive a gun shipment, but ammo is different.  In most states, ammo can be shipped directly to the buyer.  The most notable exception is California, which requires ammunition to be shipped to a licensed Ammunition Vendor (which are usually also FFLs).  GunTab has state-by-state guidance on ammunition restrictions you should check before you ship ammunition to another state.
Is an FFL required to send an ammo shipment?
Generally you don't need an FFL to send your ammo shipment on your behalf.  The only possible exception might be when you are shipping to a state that requires shipment to a licensee.  In that case, there is a small chance the licensee might only accept shipments from FFLs.  However, GunTab has not heard of such a requirement, so this seems unlikely.  If you are shipping to a licensee, just call to ask them first.
Are there special paperwork requirements when shipping ammo?
Federal law and carrier policies require that you use this "limited quantity" label on all ammunition shipments: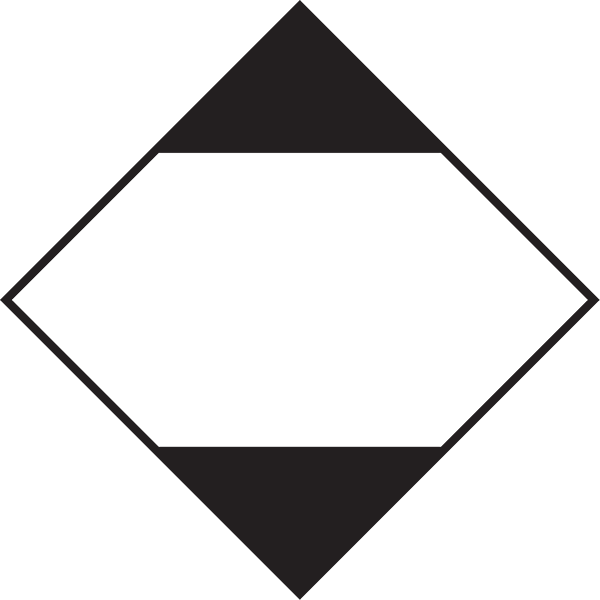 Do shipping carriers have special rules about ammunition?
Each carrier has its own set of rules about ammunition, and these rules can change over time.  Some of the more notable rules:
USPS will not ship ammunition.  That means you must ship ammunition through FedEx, UPS, or some other private carrier.
FedEx and UPS generally require ground shipping on ammunition.
Generally you can rely on the carrier to explain their rules when you visit a carrier location to ship your ammo.  However, some people want to research particular questions in advance.  If you are one of those people, here are the primary guidance documents from each of the two largest carriers that carry ammo:
Checklist for shipping ammo
Follow this checklist to help ensure you are shipping your ammunition legally and safely:
Do NOT ship the ammunition if you are prohibited from possessing it.  See the BATF guidance to learn more.
DO check the state-by-state guidance on ammunition restrictions to see if you need to ship to a licensee.  (You probably don't.)
DO confirm the recipient's address in Google Maps to make sure it's accurate.  Also, unless you are using GunTab to protect from fraud, make sure you see a respectable-looking home or business.
Do NOT include ammunition in the same shipment as a gun.  (Federal law prohibits this.)
DO package the ammo for shipment in a clean, sturdy, double-walled cardboard box or a hard case (plastic or metal).  DO pack the ammunition snugly in the cardboard box, either in smaller boxes or metal clips. DO ensure cartridges are properly padded to protect from accidental discharge.  When you're done, you should be able to shake the box without any movement inside the box.  (You are financially responsible if items are damaged in transit, so proper packaging is a way to protect yourself.)
DO print the packing slip (or some other order information) and put it inside box.  (This is optional when shipping directly to the buyer.)
DO print at least 2 copies of the diamond-shaped "limited quantity" label (see above).  DO attach them to at least 2 sides of the box.  (Federal law requires this.)
Do NOT label the box as containing ammunition.  (Federal law prohibits markings, and anonymity helps prevent theft.)
Do NOT put the package in a carrier drop box or give it to a third-party.  Only take the package to an official carrier location where you hand it to a carrier representative.
Do NOT attempt to ship ammunition via USPS, even if you have an FFL.  (Federal law prohibits this.)
DO inform the carrier representative that the package contains ammunition.  (Federal law requires this.)
DO ask for the "signature required" option on delivery.
DO be prepared to pay for ground shipping. (Carriers generally require that ammunition is shipped by ground.)
DO purchase shipping insurance. (You are financially responsible if items are damaged in transit, so insurance allows you to recover any loss from the carrier.)
DO provide the tracking number to the buyer as soon as possible.
GunTab helps keep you safe
If you care about shipping safely, then you probably care about making your whole transaction safe.  GunTab is the only platform that protects both the buyer and the seller in an ammo transaction, while also making transactions convenient and easy to understand.  Learn more about us, or open your free account now!
Disclaimer: This post is provided without any guarantees and does not represent legal advice. Use at your own risk.