OutdoorPay (the full guide)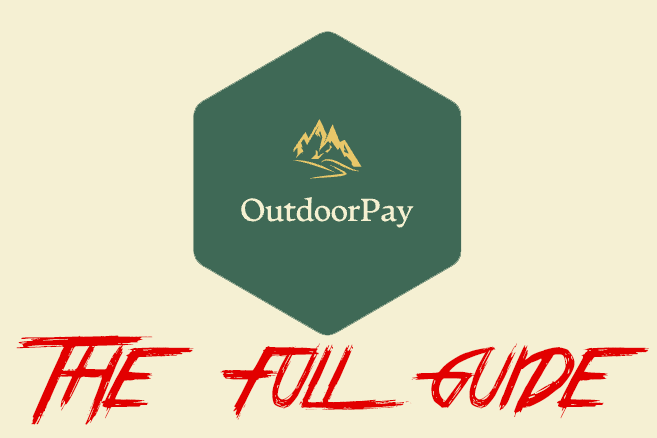 GunBroker is introducing OutdoorPay for payments. This is the biggest change GunBroker has ever made. That's why we've prepared the ultimate guide to OutdoorPay, explaining everything you need to know.
What is OutdoorPay?
OutdoorPay is a new payment service, created by GunBroker. It enables sellers to accept credit card payments for all their GunBroker listings.
OutdoorPay is important because it "will soon replace all other options for both new and existing sellers to eventually handle all payments made on the site."
Why did GunBroker create OutdoorPay?
GunBroker says it is creating OutdoorPay to "drive substantial additional revenue, and more importantly, net income to the Company's bottom line".
When will GunBroker introduce OutdoorPay?
GunBroker says it is introducing OutdoorPay immediately:
For active auctions with bids: listings will remain under the legacy purchase process.
For all other listings: listings will be immediately transitioned to OutdoorPay.
How much does OutdoorPay cost?
OutdoorPay costs 5% per transaction. This covers firearm-friendly credit card processing. Although other services generally charge 2.9%, those services will no longer be available on GunBroker.
Will OutdoorPay be the only payment option?
Yes, OutdoorPay will soon be the only payment option available on GunBroker. It will replace all 11 options that existed previously. Previous options like money orders, PayPal, and escrow will no longer be available.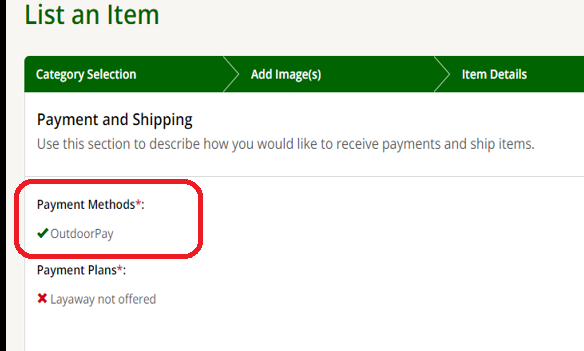 Is there any way to opt out of OutdoorPay?
No, there is currently no option to opt out. GunBroker says "sellers agree to use OutdoorPay as a condition of accepting the GunBroker.com Seller Agreement."
All sellers will be required to register with OutdoorPay and select it as their only payment method for all their items.
Is GunBroker prohibiting other payment methods?
GunBroker has not explicitly prohibited other payment methods. However, it doesn't allow sellers to select any payment methods except OutdoorPay. That puts GunBroker users in an awkward position.
Theoretically GunBroker users can still use an alternative like GunTab, and it remains GunBroker's responsibility to collect the applicable taxes and fees from the seller's bank account like previously. However, GunBroker is terminating its monthly billing, so it's not clear how it will handle this circumstance in the future.
How do sellers register with OutdoorPay?
Registering with OutdoorPay is easy. As a new GunBroker user, simply click to "Sell" and you will be redirected to register with OutdoorPay. Then you must provide the requested information, including:
Bank account info
Social security number (SSN)
Government-issued photo ID
Facial biometrics scan
In some circumstances, you may be asked for additional information.
If you represent a business, all "beneficial owners" of the business must register with OutdoorPay. That means everyone who owns 25% of the company or more must provide the requested information, including the facial biometrics scan.
What amounts does OutdoorPay collect from buyers?
OutdoorPay collects the merchandise amount, shipping & handling amount, the final value fee, and the compliance fee. Other fees will continue to be billed monthly until they are added to OutdoorPay in the future. These include optional service fees, reserve price fee, and postage label fees.
How do sellers get paid?
Sellers get paid by bank transfer, which is why they must provide bank account information during signup (including routing and account numbers).
How long does it take for sellers to get paid?
Within 48 hours of marking a transaction as shipped, OutdoorPay will send the "remaining balance" to the seller. This represents the buyer's payment minus applicable taxes and fees. This balance will be visible in the seller's bank account in 2-5 business days.
Does OutdoorPay collect sales tax?
Yes, OutdoorPay automatically calculates and adds applicable sales tax to each order.
Can sellers offer refunds?
Yes, sellers will be able to offer refunds through OutdoorPay. Sellers can simply locate the transaction in their OutdoorPay dashboard and click "Refund Order".
Does OutdoorPay have buyer protection?
No, OutdoorPay does not include buyer protection against scams. If a seller can register with OutdoorPay, they may be able to run scams. That said, buyers do have some incomplete protection through the GunBroker Buyers Protection Program.
Does OutdoorPay have seller protection?
No, OutdoorPay does not include seller protection against chargebacks. Sellers are fully liable for all chargebacks filed by buyers.
What if a buyer files a chargeback with their bank?
Sellers are responsible for all chargebacks on OutdoorPay payments. If a buyer files a chargeback, OutdoorPay will hold or withdraw the full amount from the seller's bank account until the chargeback has been resolved:
"the chargeback transaction amount plus a chargeback fee payable to GunBroker.com will be deducted from the Seller's designated bank account.  ...  The [buyer's] card issuer will then examine the submitted rebuttal evidence from Seller and make a decision."
As you might expect, the buyer's card issuer is more likely to support the buyer. However, sellers have access to a convenient "chargeback disputes" dashboard for viewing the payments they have lost to chargebacks.
Does OutdoorPay integrate with any eCommerce sales systems?
GunBroker has not yet announced whether OutdoorPay can integrate with any eCommerce sales platforms.
Can OutdoorPay be used outside GunBroker?
GunBroker has not yet announced whether OutdoorPay will be usable on other marketplaces, or for non-marketplace transactions.
What if OutdoorPay isn't suitable for me?
If OutdoorPay is not suitable for you, and you still want access to one of the 11 payment method options that previously existed, you can join the petition asking GunBroker not to force you to use it.