GunBroker is a sales platform, not a security platform.  It isn't designed to protect you from scammers.  On the other hand, GunTab is.  We'll show you the difference using a real example from GunBroker.  There were two buyers.  One got scammed, the other didn't.  The lesson is clear – if you don't protect your transaction, no one will.
The backstory
In June 2021, a seller named Tucjud45 posted two guns for sale on GunBroker.  Each sold to a different buyer.  But things turned out very differently for these two buyers.  One chose to risk it and pay the seller directly.  The other chose to pay through GunTab.  Let's look at each of their stories.
Buyer #1: without GunTab
A buyer named Tasinater won the auction for a CZ Bren2 MS Pistol.  It's not clear how he paid (probably Venmo), but he didn't use GunTab.  His feedback on the transaction was clear:
Scammer. Took my money and gunbroker will not reimburse me. Stay away!
Tasinator is referring to the GunBroker Buyer's Protection Program, which "will cover up to $500.00 on an item" after you pay a $100 deductible.  But obviously that's only true if GunBroker decides to help you.  They decided not to help Tasinator.  The poor guy got screwed.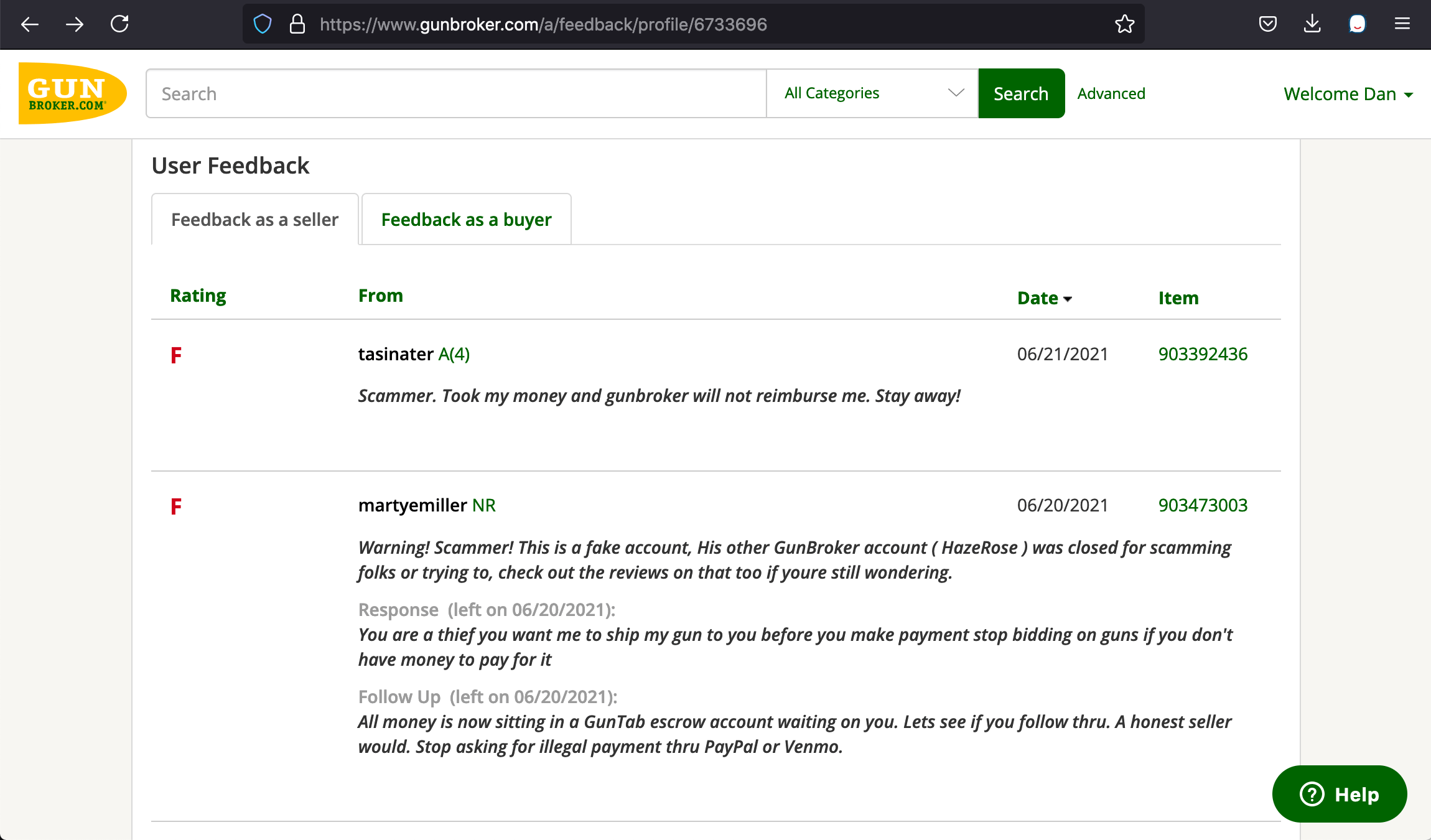 Buyer #2: with GunTab
A buyer named Martyemiller won the auction for a Beretta shotgun.  He paid through GunTab.  Although the seller provided a real tracking code for a shipment in transit, GunTab detected that the transaction was likely fraudulent.  Because GunTab is escrow, the buyer's funds remained safe.
After confirming the tracking code was falsified, GunTab refunded the buyer's payment and suspended the fraudster's GunTab account.  The buyer shared this message with us:
Thanks again for all your help....you were amazing.  I will be using you guys for all my future online or remote gun purchases.
Protect yourself
All the payment platforms (including PayPal and Venmo) prohibit firearm and ammo transactions.  The GunBroker Buyer's Protection Program is weak at best, because they frequently reject valid claims and won't give you more than $400 in any case.  But you can protect yourself when you buy online.  Simply use GunTab.  You can open a free account right now.