About GunTab and our goals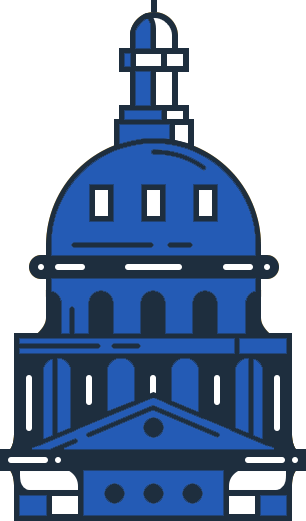 Who we are
We are a team of American technologists and legal experts based in beautiful Austin, Texas. Our combined experience in software engineering, payments and legal compliance is hard to match. After serving in key roles for many successful startups and Fortune 500 companies, we know how to get things done the right way.
Why we care
We define ourselves foremost as lovers of liberty and the second amendment. We believe you have a natural right to defend yourself. Therefore, we believe you have a right to own the means to defend yourself. And we believe online shopping is a wonderfully convenient way to acquire those means.
When we started
We started working on GunTab in late 2013. We handled our first transaction in May of 2015. And thanks to your support, GunTab is still going strong as of September 2023.
The problems we solve
Every year, Americans buy and sell billions of dollars in firearms online. But they're frequently buying and selling in ways that are complicated, unsafe and even legally questionable. That's because firearm transactions are uniquely challenging.
Firearms are hard to pay for. Online payment companies like PayPal and Square prohibit firearm transactions. They will seize firearm-related funds. As a result, many transactions are paid by check or money order. But those options aren't just cumbersome, they're treacherous. Checks and money orders are easily stolen, and checks expose you to identity theft.
Firearms are hard to ship. Firearm shipments are specially regulated under federal law. Plus, shipping carriers like FedEx, UPS and USPS have special rules for firearms.
Firearms are hard to transfer. Federal firearm laws can be obscure and easily misunderstood. On top of those, states like California and New York add their own complex and frequently-changing firearm laws.
Our solution
GunTab is a modern transaction platform that has been custom-built for the firearms market. It empowers law-abiding Americans to to conduct safe, simple, legal firearm transactions anywhere online.
GunTab combines the security of escrow with the simplicity and convenience of a web app. GunTab manages invoicing, payment and compliance. Plus, it helps ensure the success of every transaction by guiding buyers and sellers through every step.
GunTab allows you to:
pay securely without exposing your financial information to strangers.
complete transactions quickly and easily.
enjoy the peace of mind that comes from expert guidance, and full transaction protection.
Have questions? Please see our Help Center for answers.