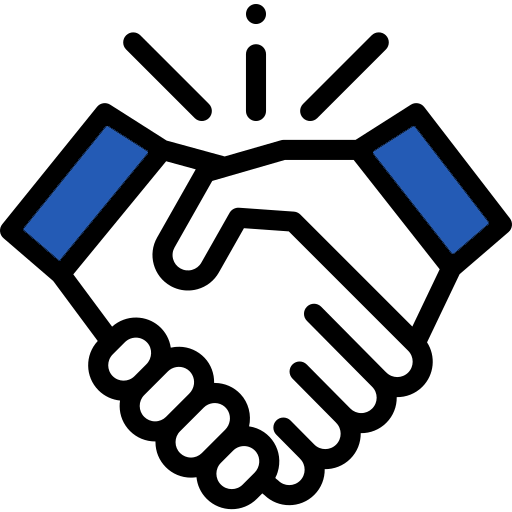 Establish a huge competitive advantage and earn extra revenue on successful transactions. Integration is free and easy. Why wait for your competition to beat you to it?
An exceptional payment option
For gun-related transactions online, GunTab is one of a kind:
The safest, easiest payments for GunBroker, Armslist, etc.. Nothing else protects buyers from scams and protects sellers from chargebacks.
The only payments by credit card and bank account for private party transactions. Nothing else allows non-business sellers to get paid by these preferred methods.
The only step-by-step guidance for regulated transactions. Nothing else provides detailed, interactive transaction guidance for guns, receivers, ammo, magazines, etc.
Plus, GunTab offers automations like FFL search, shipment tracking, and SMS notifications. There is no better payment option for gun-related transactions. And you can integrate it into your platform with little or no effort.
This opportunity won't last forever. Competitive advantages are only earned by early adopters.
Partner benefits
It's easy to become a GunTab Integrated Partner, and the benefits are considerable:
Integrate effortlessly. GunTab's development team can build your integration for you, completely free. You get world-class design and implementation at zero cost.
Establish a huge competitive advantage. Gun-related marketplaces are notorious for being unsafe. Everyone is worried about scams, chargebacks, payment platform bans, and accidental legal mistakes. Equip your users with a solution to these worries and you establish a tremendous competitive advantage over marketplaces that don't.
Encourage more revenue. Offering GunTab as a payment option instantly supercharges buying and selling. Buyers have easy, scam-proof checkouts. Sellers have easy, chargeback-proof payments and the solution to the low feedback dilemma. encouraging more listings, more purchases, and more revenue.
Share in GunTab's revenue. Earn 10% revenue sharing on all eligible transactions, regardless whether your checkout flow was used. Revenue sharing payments are issued immediately after transactions are completed.
Collect fees more reliably and easily. If you charge buyer or seller fees, GunTab can collect them for you on every successful transaction. For example, GunTab collects a 2.5% seller fee for Wasatch Firearm Network. User's can't shirk their fees, and love having an easy way to pay them.
Request custom features. Need a feature that GunTab doesn't offer yet? Maybe even something custom? GunTab gives special consideration to feature requests from Integrated Partners. We've already built multiple features at the request of a partner, and we welcome new feature requests.
Get payment intel. Want to know how many of your users are using GunTab, their average transaction amounts, and how much they're paying in total? GunTab provides de-identified/aggregate reporting to help you understand your user payments.
Stop any time. There is no obligation. You can disable your integration at any time, without penalty, even if GunTab built it for you.
Integration steps
A typical integration consists of 2 simple parts:
Allowing users to copy-paste their "Checkout UUID" from https://www.guntab.com/users/checkout_uuid when signing up and/or editing their account. (You can validate these values are 36 characters.) Learn more about Checkout UUIDs in our Checkout documentation.
Displaying "Pay with GunTab" buttons on listings where the seller has a Checkout UUID. These buttons are powered by one of our integration options, where Checkout is simplest and the REST API is most powerful.
Partner requirements
Any online marketplace or retail website can become an Integrated Partner by satisfying the requirements:
Add GunTab as a payment option on your website. (GunTab's development team can build your integration for you.) You can pick your preferred integration approach:
Describe GunTab as a "recommended" payment option. You can say something as simple as, "recommended for scam protection".
Do not discourage escrow, shipping, credit card payments, or any other GunTab-supported features. You can still discourage dangerous practices like mailing money orders, using PayPal/Venmo/Zelle, etc.
Open an account and add a verified bank account to receive your Revenue Sharing payments.
Contact us to review your Integrated Partner status and activate your benefits.
Not sure you can strictly satisfy one of these requirements? Contact us to request special accommodation.
Existing partners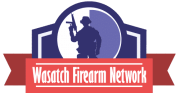 The Integrated Partner program was launched September, 2022. Multiple candidates are actively building integrations, and some have already achieved Integrated Partner status, including:
Armslist
BuySellAmmo
Gun Owners Club
Wasatch Firearm Network
Frequently asked questions
What is an eligible transaction? Transactions eligible for revenue sharing:

Are associated with your website.
Were successfully completed since you became an Integrated Partner.

How are transactions associated with my website? Transactions are associated with your website if the initiating user provides a URL from your website, or explicitly selects your marketplace. GunTab has no other way to identify transactions associated with your website. While this approach can allow false-negatives, it can also allow false-positives. Specifically, GunTab offers revenue sharing on transactions that have a URL from your website even when the users came to GunTab directly, without going through your checkout flow.
What if a transaction was canceled or refunded? Transactions are not eligible for revenue sharing unless they were successful. GunTab only earns revenue on successful transactions, meaning a transaction must be successful to create revenue to share.
How often are revenue sharing payments issued? Revenue sharing payments are issued immediately when revenue is earned. Specifically, revenue sharing payments are issued when a transaction is marked as accepted and the disbursement is issued to the seller.
Is there any obligation? No, Integrated Partners have no obligation to continue. You can terminate your Integrated Partner status at any time, for any reason.
When are revenue sharing reports emailed? Summary reports are issued on the first of every month, covering all payments issued the previous month.